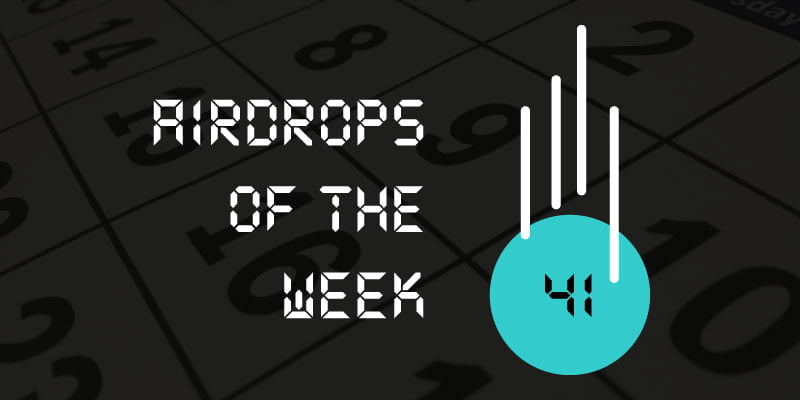 This is a new crypto-exchange which organize weekly airdrops. Further details on Buzzex airdrop.
Requirements:
---
This is an infrastructure for dApps (decentralized apps) powered by smart contracts on the ethereum blockchain. Their ecosystem combines finance, blockchain technology, and the Internet Of Things (IOT). And they provide a global, open source and decentralized supercomputer which anyone can access.
Requirements for Athero airdrop:
---
This is the main blockchain of the Aaron platform. And it's a liquid currency which price fluctuates according to the logic of the market economy.
Requirements for the EveryCoin airdrop:
Go to the airdrop page here
Follow the instructions and fill out the forms to get your free EYC tokens
---
This is one of the first applications to use the benefits of blockchain to create Proof of Life Certificates. And they generate a unique hash, saved in a Smart Contract, from the information used to create the certificates.
Requirements for the Karbon14 airdrop:
---
This is a platform for investors and influencers, which aims at building a community where users share information and work together to maximize everyone's profit.
Requirements for Utile Network airdrop:
---
This is a super-contract structure where the team is not only strengthening the ability of smart contracts on the blockchain to gather mass computing resources but also revolutionarily expanding smart contracts.
Requirements for the X-Block airdrop:
Register on their platform
Go to the bounty tab

Fill out your ethereum wallet address
Complete the tasks to get free IX tokens
---
This is a payment solution that offers a Certified Payments program and supports the war against transaction fraud. And it allows users to make payments instantly through emails.
Requirements for preCharge airdrop:
Signup for the preCharge wallet here, with any email address or social media logins
Join their Telegram Group
Like their Facebook page
Like and comment on these two videos
Fill in this form (your wallet address is your registered email address) to get free PCPi tokens
---
This is an exchange platform for the community. And they offer a nice crypto-airdrop!
Requirements for the Cryptonity airdrop:
Talk to their Telegram bot
Follow all the instructions to get free XNY tokens
---
This is a liquidity provider on the cryptocurrency market. It aggregates buy and sell orders simultaneously from a pool of the most popular world exchanges. And it accumulates the necessary liquidity volume at the right time.
Requirements for the FortFC airdrop:
Sign up here
Go to the airdrop tab
Complete the actions to get free FFCT tokens
---
This is a token issuance platform that encompasses onboarding, distribution to investors, token generation and post-token offering liquidity and governance.
Requirements for the BlockToken airdrop:
Register here
Complete the tasks to get free BLT tokens
DYOR. NEVER share your private keys! And NEVER use an exchange wallet address! Instead, we recommend using
Trezor wallet
.
Legal Disclaimer
: This website does not offer investment advice. The author is an amateur investor and the information found here is for informational, entertainment, or educational purposes. As a result, it should not be construed as personal investment advice. While the information provided is considered accurate, it may include errors or inaccuracies. This website and the author can't be held responsible for any action you take as a result of what you have read here.
Learn more
.
DON'T MISS A SINGLE AIRDROP