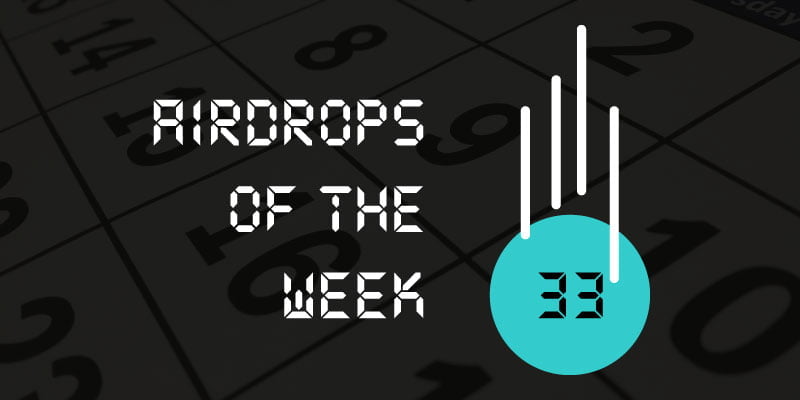 This is a decentralized privacy ecosystem to store private information. They're focusing first on a veterinary history system, to store pets' info, allowing the owner to grant access to the veterinarian.
Requirements:
---
This is a decentralized crowdfunding platform where users can vote in favor or against startups running their campain. More details on Godzillion airdrop.
Requirements:
Sign up here
Confirm your email address
Use Metamask on the platform to get 50 GODZ tokens (after verification which can take up to 24 hours)
Get 250 more free GODZ tokens by:
Complete this form to request your tokens (in Spanish – but easy to understand)
---
This is an asset management solution which includes OEMS, PMS, and RMS. And it provides a single interface into major crypto exchanges, a suite of trading algorithms, real-time and historical P&L and exposure tracking.
Requirements:
Sign up here
Confirm your account
Complete the actions to get free CSP tokens
---
This is a public chain driven by financial services/applications. And it provides an access for regulators and policymakers, to reduce the costs and improve the efficiency of regulations.
Requirements:
Register here
Validate your email address
Send the verification code to the Telegram bot
Invite your friends and get 5 free CCHN tokens per referral
---
This is a user-owned crypto exchange. For more details, read about the Sobit airdrop.
Requirements:
Sign up here
Confirm your email
Claim your free SBT tokens in the tab: Free Token
---
This is an online blockchain casino platform with a twist: It offers a turnkey solution for users to become owners!
Requirements:
Chat with the airdrop bot on Telegram
Create an ICON wallet
Join their Telegram group
Invite people to get more free MCA tokens
---
This is a platform of collectible crypto-minerals, where users can polish and transform their minerals into exclusive digital gems.
Requirements:
Download MetaMask on to your browser – MANDATORY
Create a CryptoMinerals account here
Join their Telegram channel
Share your referral link on Facebook or Twitter
Send your CryptoMinerals username along with the screenshot of the shared referral link to

[email protected]

for verification
---
This is platform that uses wisdom of the crowd and rewarded human knowledge to help in your decision-making process.
Requirements:
Sign up here
Join their channels to get stakes
Share your link with friends and family to get stakes
Redeem your stakes and get free FNQ tokens
DYOR. NEVER share your private keys! And NEVER use an exchange wallet address! Instead, we recommend using
Trezor wallet
.
Legal Disclaimer
: This website does not offer investment advice. The author is an amateur investor and the information found here is for informational, entertainment, or educational purposes. As a result, it should not be construed as personal investment advice. While the information provided is considered accurate, it may include errors or inaccuracies. This website and the author can't be held responsible for any action you take as a result of what you have read here.
Learn more
.
DON'T MISS A SINGLE AIRDROP