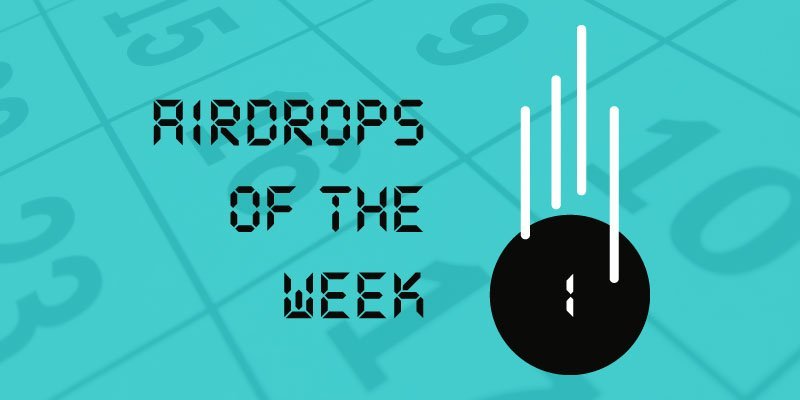 FIATO is a system for cryptocurrency and fiat payments by Kryptono. It aims at becoming the system for your everyday needs. Download and use their app (available on iOS and Android) to store your cryptos, make and receive payments, either with digital assets or fiat currencies. And make transactions within seconds.
What are the requirements for FIATO airdrop?
Sign up here
Download the FIATO app on AppStore (for iOS users) or Google Play (for Android users)
Make a transaction and get 20 free KNOW tokens
Refer your friends to earn more free tokens
---
Varanida is an ad-blocker extension available on Chrome and Firefox. Because advertising powers the Internet, but it's also holding back its potential sometimes. Therefore, their team is trying to make the users, publishers, and advertisers work together
to create a better Internet. While it would still be powered by advertising, it would be decentralized. Meaning: Without the need for centralized, greedy, fraudulent, and nosy companies. This new year crypto airdrop is their second airdrop.
What are the requirements for the Varanida airdrop?
Install the browser extension from here
Use this address as referral 0x1dbebe04d899f5a4850e6fa65c7fae454b6704c1 to get 50 VAD tokens
In addition, when you block ads when browsing you get free VAD tokens
---
Qoinpro has been around since 2014, giving away free cryptocoins and tokens on a daily basis. While it's been down at most of 2018, it's now back on tracks. And we can hope it's here to stay and give us free bitcoins and other altcoins. Rumor has it Monero is coming soon to the platform. Read my Qoinpro review for more details!
How to get the free crypto from Qoinpro?
Sign up here, easy as pie!
Bonus: Follow them on Telegram and increase your earnings by 30%
Bonus: Share your affiliate and earn more!
---
PTPWallet is a cryptocurrency wallet platform that is applicable to all industries around the globe. The PTPWallet is developed not only to act as a platform with secure, anonymous, and instant crypto transactions but also primarily to connect users and businesses to stimulate retail sales in the industry. And what makes it different is that you can send, receive and store cryptos anonymously.
What are the requirements for the PTPWallet airdrop?
Download and install their app on Android, from Google Play

Sign up and get 500 free PCT tokens
Go to the Referral tab
Click on Enter your referrer's referral code
Fill in this code: 225128 to get 200 free PCT tokens

Like their Facebook page
Join their Telegram page
---
Barthor is an open-source cryptocurrency which focuses on secure, fast and private blockchain solutions. Their team has funded the project through a big community. And they're now planning a fair distribution for a successful mass adoption. Indeed, there isn't any ICO here. All the 6 million BRC tokens from the genesis block will be given away. In addition to their crypto airdrop, that is still running and accessible here, a bounty has started where you can get between 10 and 2,000 free BRC tokens.
What are the requirements for Barthor bounty?
Write a piece of content with a link to https://www.barthor.com/
Share it on social media, websites or forums
Use the bounty form on their homepage to send a screenshot and the link to your content
DYOR. NEVER share your private keys! And NEVER use an exchange wallet address! Instead, we recommend using
Trezor wallet
.
Legal Disclaimer
: This website does not offer investment advice. The author is an amateur investor and the information found here is for informational, entertainment, or educational purposes. As a result, it should not be construed as personal investment advice. While the information provided is considered accurate, it may include errors or inaccuracies. This website and the author can't be held responsible for any action you take as a result of what you have read here.
Learn more
.
DON'T MISS A SINGLE AIRDROP